USCCA Advertisement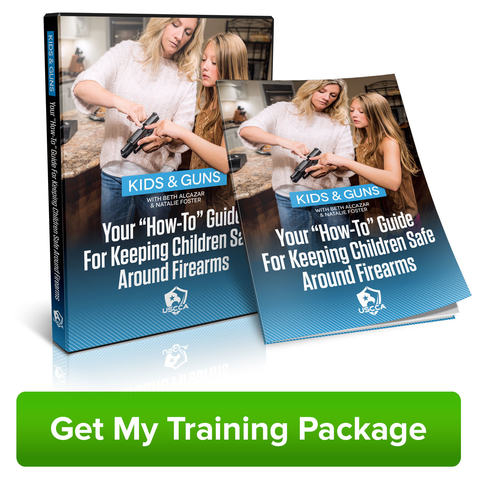 KIDS & GUNS
Your "How-To" Guide For Keeping
Children Safe Around Firearms
DVD + Companion Guide
our Easy, Comprehensive Guide To Teaching Your Kids About Guns & Firearm Safety...
Studies show that kids who are sheltered from guns are 75% more likely to misuse them... Don't put your child at risk by leaving them vulnerable and uninformed.
If you have kids, or even grandkids, there's no doubt that you've thought about the best ways to keep them safe–in the kitchen, on the sidewalk, near the pool...
You know that every kid needs guidance, protection, and education…and that it's your responsibility to provide them with an understanding of what can cause them harm. And your focus on safety only intensifies when you keep guns in your home or carry concealed.
In Kids and Guns: Your "How-To" Guide For Keeping Children Safe Around Firearms, you'll learn how you can be more comfortable, confident, and safe when arming yourself and teaching your kids about guns.